We're Hiring! Join Our Team and Make a Difference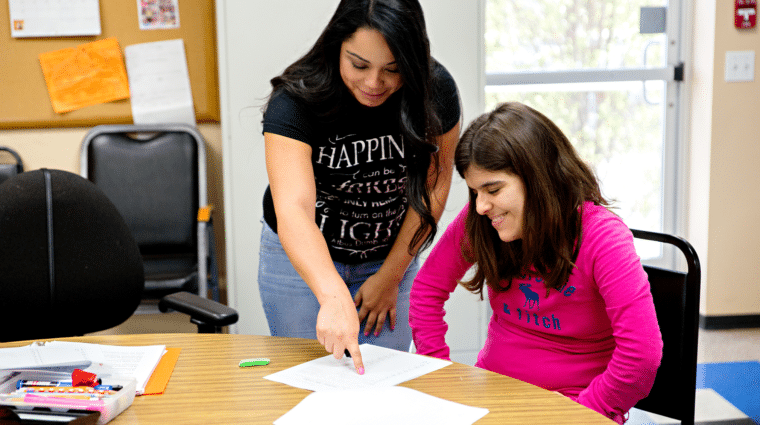 When you work at The Arc of San Diego, it's not just a job.  You're joining a community and making a difference – while achieving your career goals!  Explore our current openings and learn how you can serve and empower children and adults with disabilities to live their most fulfilling and independent lives:
Residential Specialist (*Hiring Bonus*):
Do you have a caregiver mindset?  Love helping people in the comfort of their own homes?  You and your team will provide care and training to residents living in The Arc of San Diego's group homes. This includes helping them bathe, get dressed, and prepare meals, as well as transport to daily activities, and more.
Direct Support Professional (*Hiring Bonus*):
Do you find purpose in in helping others improve their skills? Then Direct Support Professional may be the role for you.  You will work closely with your clients based on each person's individual interests and goals, and create, teach and facilitate activities that match.
Job Coach (*Hiring Bonus*):
Do you enjoy working in different settings with a diverse group of people?  Are you good at coaching and supporting others who are learning new skills?  As a Job Coach for The Arc of San Diego you provide support and guidance to adults with disabilities as they find work and build job skills. You will be instrumental in helping your clients set goals as well as documenting their success!
Community Inclusion Professional (*Hiring Bonus*):
Are you resourceful, connected to your community, and love helping others learn and grow?  Then our Community Inclusion Professional (CIP) job is for you!  You will be working 100% in the community, and facilitate activities that help your clients become more independent and engaged in their community of choice.
If you are interested in applying, please  visit our Jobs page or contact our Recruitment Team at jobs@arc-sd.com or
(619) 685-1175. We welcome your support as we continue our mission to empower individuals with disabilities to live their best lives.