This holiday season, give the gift of mobility by contributing to #VansforGood!
Safe, reliable transportation helps level the playing field for people with disabilities. It helps them live more fully integrated throughout our community, increase their independence, and gives them an improved quality of life.
We currently have a fleet of 70 vehicles and over 50% of our vehicles are more than 10 years old. The condition of our aging fleet has led to increased maintenance costs and creates a situation that requires us to spend more funds on costly repairs than on vehicle replacement. We are seeking to improve safety, increase reliability, and reduce maintenance costs by upgrading and replacing our vehicles.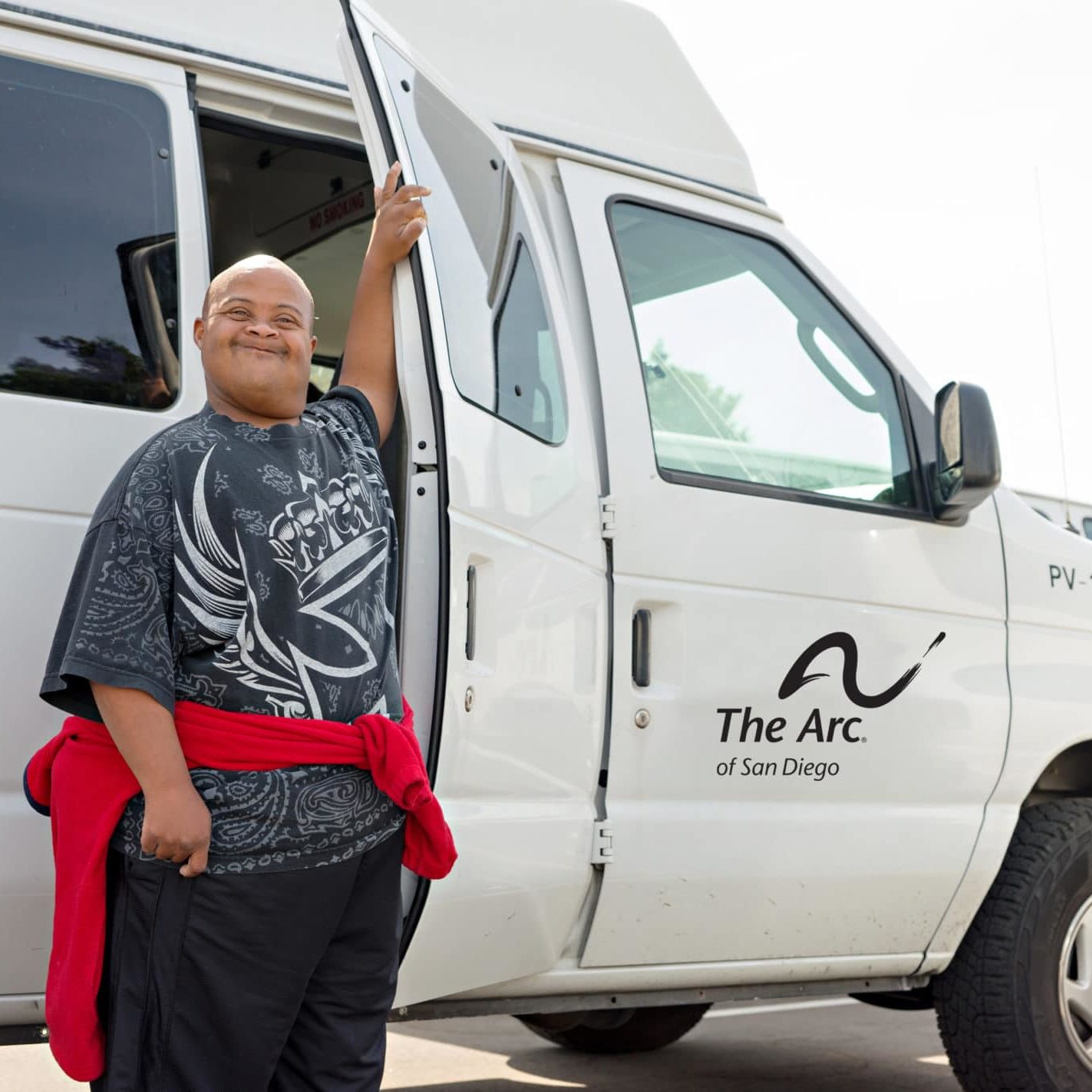 Because many of our clients have mobility challenges, it is important that our vans are equipped with wheelchair lifts so they can serve our non-ambulatory clients. When our vehicles break down or are placed out-of-service due to repairs, our clients are greatly impacted.
Our vans transport clients to employment opportunities, volunteer activities, medical appointments, and recreational excursions. Your gift will help increase independence, encourage mobility, and strengthen physical and mental wellness of those we serve!
We have matching funds from The Ron Blair Future Needs Fund at the Arc San Diego Foundation to assist with this campaign. All donations will be matched with $1 for every $2 raised.
Please consider supporting #vansforgood by making a donation below or calling 619-685-1175.