Staff Spotlight: Pete Sciabarra, Ph.D.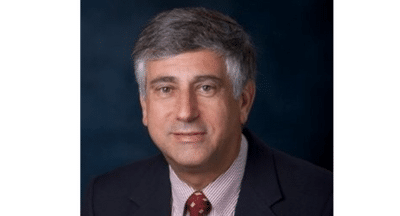 Please join us in welcoming Pete Sciabarra, Ph.D. as The Arc of San Diego's Senior Director of Employment Services. Born and raised in New York City, Pete spent 27 years as a Navy pilot before serving as Vice President for Vistage, the world's largest executive coaching organization for 11 years. Pete joined The Arc of San Diego because of his desire to work in the non-profit sector and because of his son, who has autism and has benefited from programs similar to those offered by The Arc throughout his life.
Pete graduated from the United States Naval Academy in Annapolis, Maryland with a Bachelor's degree in Resource Management. He then earned his Master's in Global Leadership and his Ph.D. in Leadership and Education from the University of San Diego.
As Senior Director of Employment Services, Pete plans to use his professional network to expand the employment opportunities available for the community The Arc of San Diego serves. He intends to achieve this by networking and exploring non-traditional opportunities and relationships for our clients. Pete hopes to take advantage of the increased job demand caused by COVID-19 by becoming a resource to fill those vacancies.
Pete's favorite thing about his time at The Arc so far has been learning about the organization's mission and meeting so many devoted team members. Outside of work, Pete is a lifelong ice hockey player, coach and fan. He is the Head Coach for the Cathedral Catholic roller hockey team, which he led to their first CIF Championship in February 2022. Pete also enjoys spending time with his family and Riley, his yellow lab.