Respite Services for Caregivers
People with disabilities and seniors often require extra attention at home. Respite Services helps families take a break from their daily routine while a qualified Respite Professional looks after your loved one.  It can be provided in your home or in a variety of out-of-home settings. Families often use this time to shop, run errands, schedule appointments, spend quality time with other family members, go out for the evening, or have private time alone.
The Arc of San Diego offers two respite programs, the traditional In-Home service for all ages, and a "Fun Weekend" program at the Respite House for clients 18 years of age or older. The Community Option Program is for our families/clients that receive In-Home Respite Services. The program enables the respite worker to take the client out of the home and into the community. Respite care is available 24/7; 365 days of the year throughout San Diego County. The Respite House is available Friday through Sunday.
Weekend Away
The Arc of San Diego's Respite House is unique to San Diego as it is the only location that provides up to 48 consecutive hours of respite care services. During the family's extended "free" time, they can rest assured knowing their family member is well taken care of by professional staff and having fun with other program participants in a home environment.
Respite House provides opportunities for people with developmental disabilities including: recreation, developing social skills, and promoting independence.
The purpose of Respite House is to provide safe, trained, out-of-home (overnight) respite care services.
Interested?
For more information, please contact Wendy Ramos at (619) 685-1175, ext. 1246 or via email.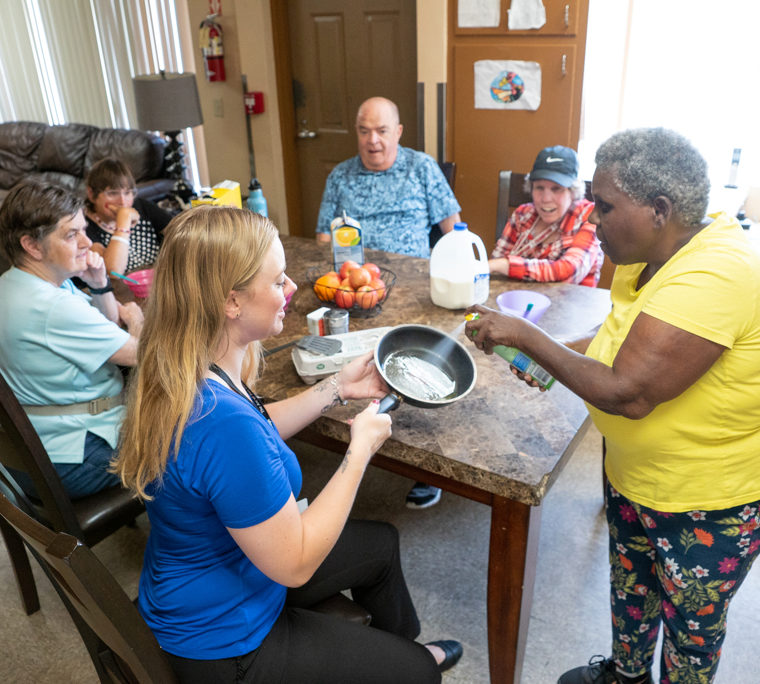 In-Home Respite
This program supports and sustains the important work of families caring for loved ones with developmental and other disabilities through our respite program. Through these programs, The Arc helps maintain family stability and prevent or delay the need for out-of-home placement.
Senior Respite & Caretaking
Specialized and dependable care for seniors including those with dementia and Alzheimer's disease.
Our caregivers partner with families to care for aging loved ones. They are certified Dementia Practitioners (National Council of Certified Dementia Practitioners) dedicated to providing the highest quality of care to families. They create dynamic relationships with those served in order to better meet their individual needs:
Respite care is available 24/7, 365 days of the year throughout San Diego County:

Hourly, as needed and/or
Regular or on-going assistance

A minimum of four hours per visit is necessary in order for our caregivers to ensure each client's needs are met
Our caregivers are able to take individuals out of the home and into the community
Private Pay Program
The Arc of San Diego also offers a Private Payment Program for those families who would like to purchase extra respite hours beyond those awarded by the San Diego Regional Center. This respite program is also available to families who do not receive Respite through the San Diego Regional Center, those who care for seniors, and to San Diego's military families.