The Arc of San Diego provides a variety of health and wellness courses to people with disabilities at Our Place.
Our Place Wellness Center serves people with disabilities through yoga, fitness, dance and nutrition classes that focus on the mental, emotional, and physical health and healing benefits of an inclusive and comprehensive health and wellness program. Dr. Paul Kurtin, volunteers, & Arc staff assist with supporting the individual needs of each participant, with classes directed by Dr. Kurtin, who just completed 17 years as Chief Quality and Safety Officer and the Director of the Sadler Center for Quality at Rady Children's Hospital.
Over the past five years, Our Place Wellness Center has grown into a welcoming environment offering children & adults with disabilities adaptive yoga, fitness, and Zumba classes. We are now excited to offer a six-week Wellness Program that expands our original offerings to also include music and art therapies and nutrition training to ALL members of the community!
Interested?
For more information, please contact Melanie McCoy, Senior Director, Adult Day Services, at (619) 685-1175, ext. 1241 or via email.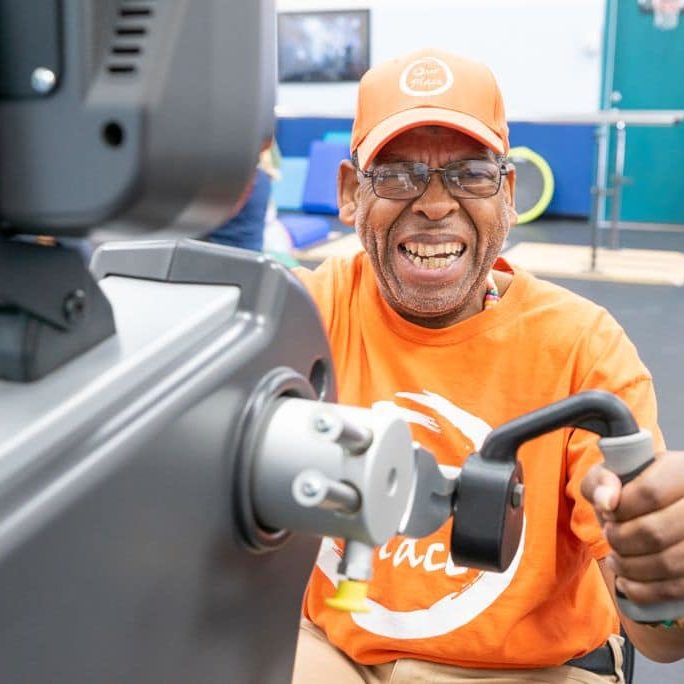 Fitness Class
Our Place Wellness Center is equipped with state of the art exercise equipment designed for individuals with disabilities. We provide one-on-one training to help clients achieve their fitness goals. All workouts are by appointment only and individuals must register in advance. For more information, please contact Melanie McCoy at (619) 685-1175, ext. 1241 or via email
Click here for more information about our fitness equipment.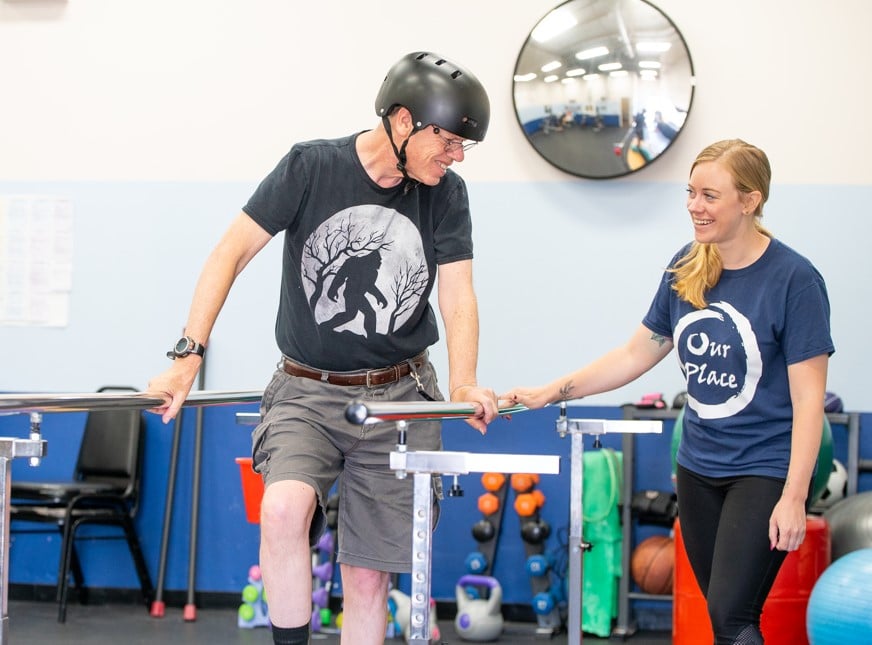 Wondering how you can support this program?
Volunteer: Interested in helping children and adults with disabilities? We are always looking for volunteers to assist. Contact Alba Sanchez, Marketing & Community Outreach Coordinator at (619) 685-1175, ext. 1292 or via email to learn more. 
Donate: We appreciate your support in helping to expand our program and purchase much needed equipment. You can make an online donation by clicking here or contact Jennifer Bates Navarra, Vice President of Marketing & Development, at (619) 685-1175, ext. 1291 or via email for more information.