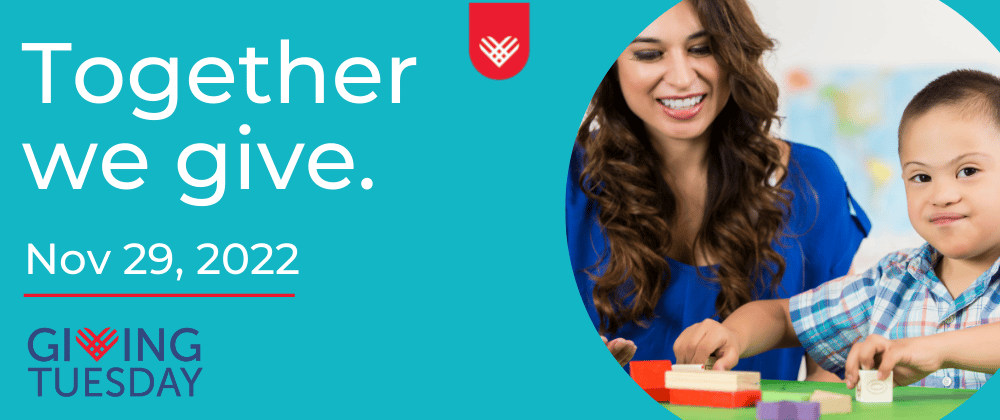 Support The Arc of San Diego on Giving Tuesday
Save the date and join us for a global day of generosity on Tuesday, November 29, 2022. Giving Tuesday is an opportunity for people around the world to come together to thank, help, give, show kindness, and share what they have with those in need.
When you give to The Arc of San Diego, you assist with ensuring we can continue providing vital services that help people with disabilities learn essential life skills, fulfill their personal goals, and reach their maximum potential.
Although we receive government funding for many of our programs, this alone is not enough to cover the costs of the services that we provide. Donations are critical and allow us to fill this gap and ensure our ability to deliver quality services.
Can't donate financially? View our '5 Ways to Give' for ways you can support us on Giving Tuesday without giving money.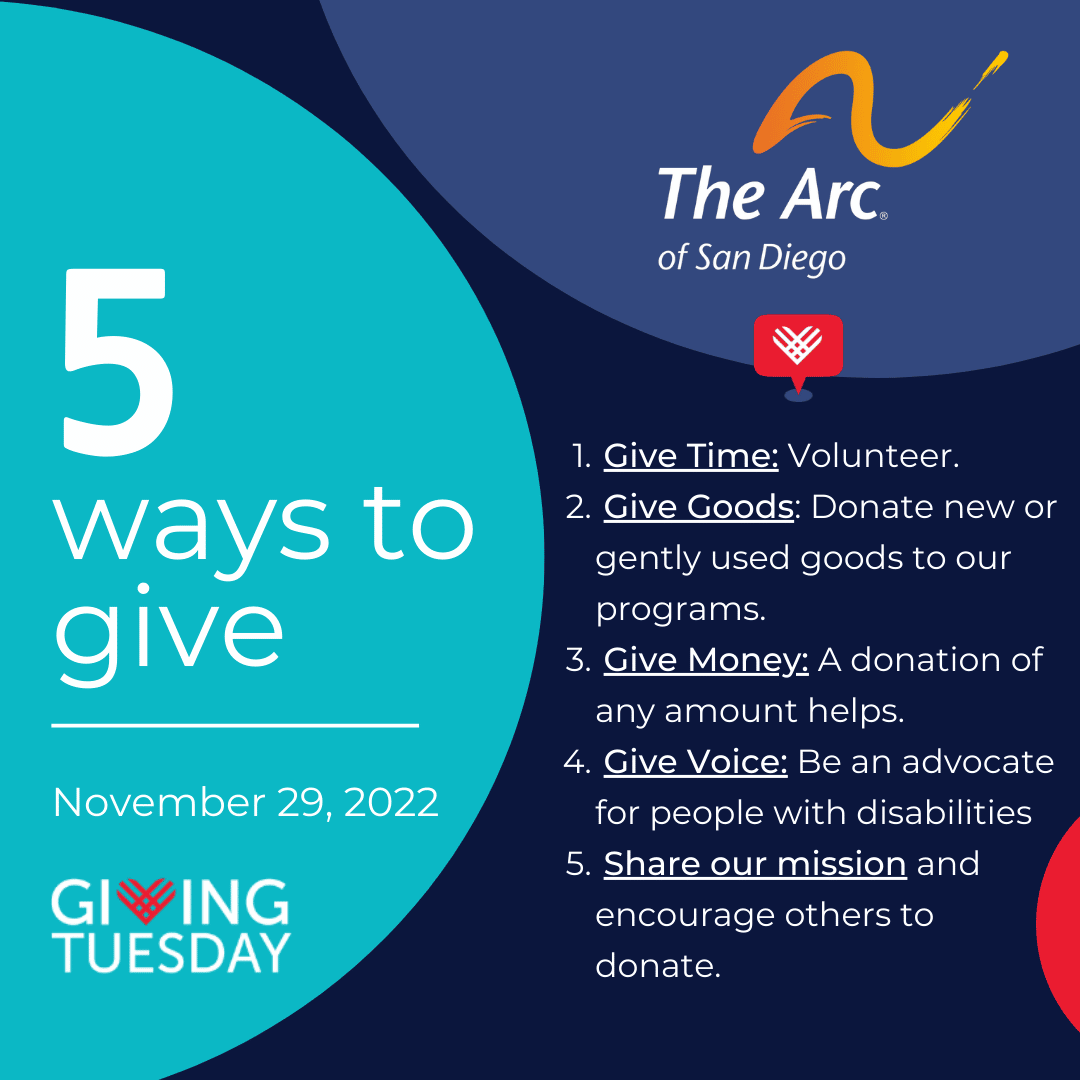 Make a Donation Here

The Arc of San Diego is recognized by the IRS and State Franchise Tax Board as a 501 (c)(3) nonprofit organization. Our Federal ID number is 95-1863913. As such, your contribution is tax deductible to the extent provided by law.
Every donation counts.
Please contact Jennifer Bates Navarra, Vice President of Marketing & Development, with any questions at (619) 685-1175, ext. 1291 or by email.
To Give $5 on the 5th Click Here!