Support with Donations, Memberships & More
The Many Ways You Can Help
The Arc invites you to become a part of our plans for the future. We hope your generosity will allow you to share in our commitment to improving the quality of life for people with disabilities.
Please consider Donating Online as one of the quickest and most effective ways of making a difference.  Your support of The Arc is always welcomed and can come in many forms. The Arc will always honor the donor's intent.
If you would like more information, please take a moment to call Jennifer Bates Navarra, Vice President of Marketing & Development at (619) 685-1175, ext. 1291 or click here to send your inquiry by email. Your outreach will be handled with the strictest confidence.
Some examples of how you can support The Arc include: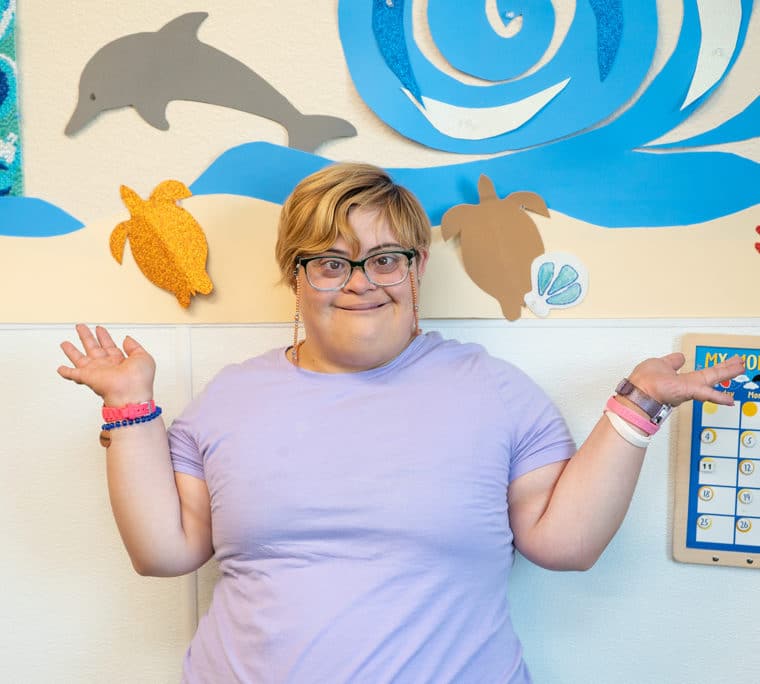 DONATIONS
Your support is always welcome. Designate your contribution to a program of your choice or leave it unrestricted for use in the program most in need. Donate Now
MEMBERSHIP
We invite you to become a member of The Arc family. Based on the level of contribution, you can choose from several categories of membership. Your annual membership plays an integral role in advocating for the rights of people with disabilities. Become a Member
ENDOWMENT
Your endowment gift will go towards investing and generating future income for The Arc while maintaining the principal of your gift.
DID YOU KNOW...
$50 provides two clients in our Day Programs with monthly bus passes so they can get around town.
$100 provides two months of plants & supplies for a gardening program for 25 people with disabilities.
$250 provides a "day at the zoo" for an entire class of (8) adults with disabilities.
$500 provides one day of individual on the job training for a group of adults with disabilities.
$1,000 provides a week of overnight summer camp for a child or adult with a disability.
Any amount donated to The Arc of San Diego provides people with disabilities with more opportunities!
Workplace Giving
The Arc of San Diego is a certified United Way agency. Our agency code number is 96090. If your company participates in the United Way Campaign, consider designating your contributions to The Arc of San Diego. Many companies have matching gift programs and will match your contribution dollar for dollar. Find out if your company offers this opportunity to match your donation to The Arc and make your gift go even further.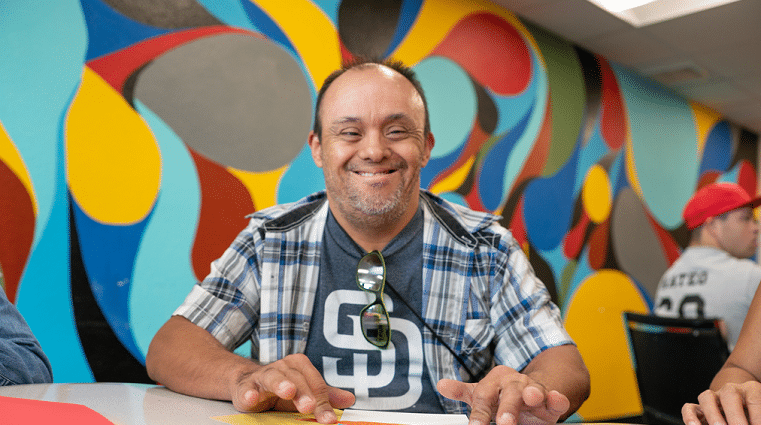 Planned Giving
Making a charitable planned gift is one of the simplest ways to remember The Arc when distributing your estate. You can establish an individually created and managed trust that provides you with income and, when trust payments have been completed, benefits The Arc. Consider naming The Arc of San Diego as a beneficiary in your trust, estate, or insurance policies. Make a Planned Gift
Commemorative Gifts
Remember family and friends through a commemorative gift. Whether it is a birthday, get-well wish, wedding anniversary, birth of a baby, special occasion, or memorial, your gift commemorating a special event or remembrance creates an enduring tribute linking your loved one's name with The Arc. Make a Commemorative Gift