Advocate. Volunteer. Donate. 10 ways to go #Beyondtheconversation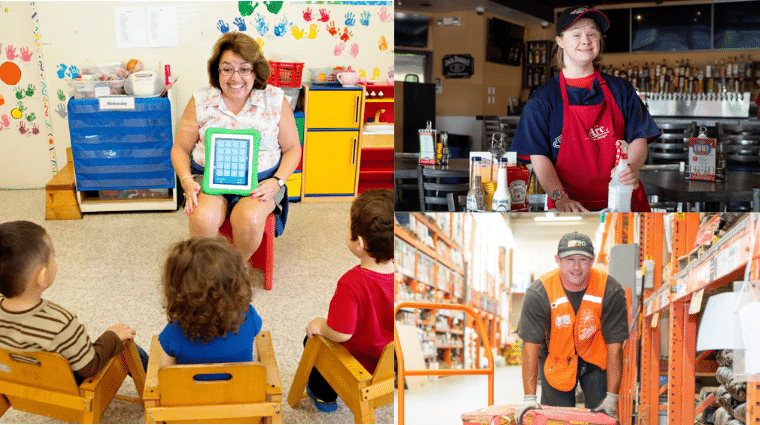 During March 2023, The Arc of San Diego is celebrating National Disability Awareness Month. This is an opportunity to promote awareness for people with intellectual and developmental disabilities and to recognize people with disabilities for their accomplishments. The Arc of San Diego is celebrating the contributions made by people with disabilities while also highlighting the work that still needs to be done to achieve full inclusion of this community.
ADVOCATE!
The Arc of San Diego advocates for the rights of individuals with developmental and intellectual disabilities and supports legislation that will positively impact people with disabilities and their families.
Learn the importance of advocating for individuals with disabilities.

Individuals with intellectual and developmental disabilities (IDD) lack the support and opportunities that are essential to utilize their civil and human rights. Solid advocacy and a strong support system is needed to aid the full inclusion of individuals with IDD and prevent discrimination, abuse, and neglect. To learn more, visit The Arc of the United States' Advocacy Position Statement.

Become an advocate.

You can be an advocate for people with disabilities by contacting your State and Federal Representatives to encourage their support of important legislation. Call, Tweet, or Email your legislator. Find which State and Federal Representatives correspond with your local Arc Center here.
VOLUNTEER!
Volunteers are vital to The Arc's ongoing success. Help The Arc carry out its mission of empowering individuals to achieve their life goals each year.
DONATE!
Any amount donated to The Arc provides our clients and individuals with disabilities with more opportunities. Every donation counts.
National Disability Awareness Month strengthens our commitment to provide opportunity and growth for people with disabilities and gives us a chance to reach out to others. Please, join us in celebrating people with disabilities and the many contributions they make in our community this month. Follow along with us this month as we highlight the achievements of our clients on social media and watch our video below. Together we can make a difference in our community!