The Arc of San Diego Earns Three Year CARF Accreditation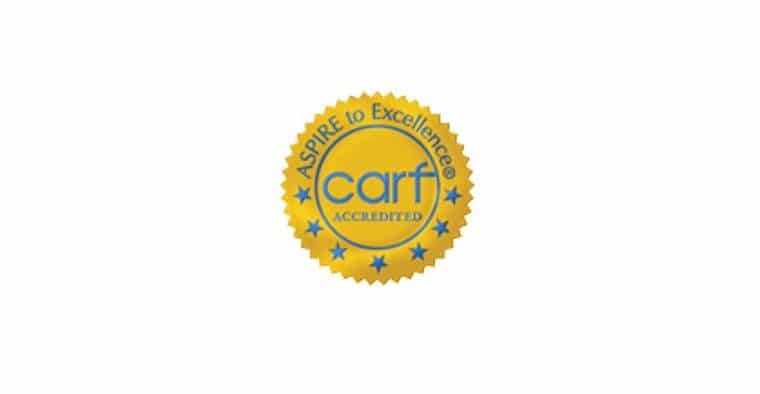 The Arc of San Diego, a local nonprofit serving people with disabilities, earned a Three-Year Accreditation from the Commission on Accreditation of Rehabilitation Facilities (CARF), valid through May 31, 2024.
The CARF review process evaluated The Arc of San Diego's Community Employment Services: Job Development, Employment Supports, and Organizational Employment Services.
"The Arc of San Diego is proud to announce its three-year accreditation," says Anthony J. DeSalis, Esq., President & CEO of The Arc of San Diego. "This achievement recognizes our continued excellence as an industry leader that provides the highest level of service for both our business partners and those we serve in the San Diego community."
Among the many areas commended by CARF are The Arc of San Diego's use of technology, especially during the COVID-19 pandemic. According to the survey, "The Arc reacted swiftly to set up essential remote supports for its clients and provide necessary training and education in their use and value." Also noted was the dedication, respect and professionalism demonstrated by The Arc of San Diego's staff, stating that "they are supportive and effective and also extend themselves beyond assigned responsibilities to contribute to the overall mission."
CARF International has surveyed hundreds of thousands of programs throughout North and South America, Europe, Africa, and Asia since it was founded as an independent, nonprofit accreditor in 1966.
About The Arc of San Diego
As one of the largest, most comprehensive service providers for people with disabilities in San Diego County, The Arc of San Diego serves over 2,000 children and adults with intellectual and developmental disabilities such as autism, cerebral palsy, and Down syndrome each year. For more information on The Arc of San Diego, please visit www.arc-sd.com.
About CARF
The mission of CARF is to promote the quality, value, and optimal outcomes of services through a consultative accreditation process and continuous improvement services that center on enhancing the lives of persons served.
###