Administration Headquarters
The administration offices are also housed at this location. These departments include:
Early Intervention Services
Community Living Services
Independent Living Services
Personal and Leisure Services
Employment Services
Residential Services
Respite Services
Community Inclussion Services
Marketing & Development
Human Resources
Accounting & Finance
Services Offered:

Day Training
Combines classroom instruction with community integration and vocational development.
Adult Development Center
Activity Center
Community Inclusion Services
Seniors Program
Program Administrator:
Phone: (619) 685-1175
Fax: (619) 234-3759
3030 Market Street
San Diego, CA 92102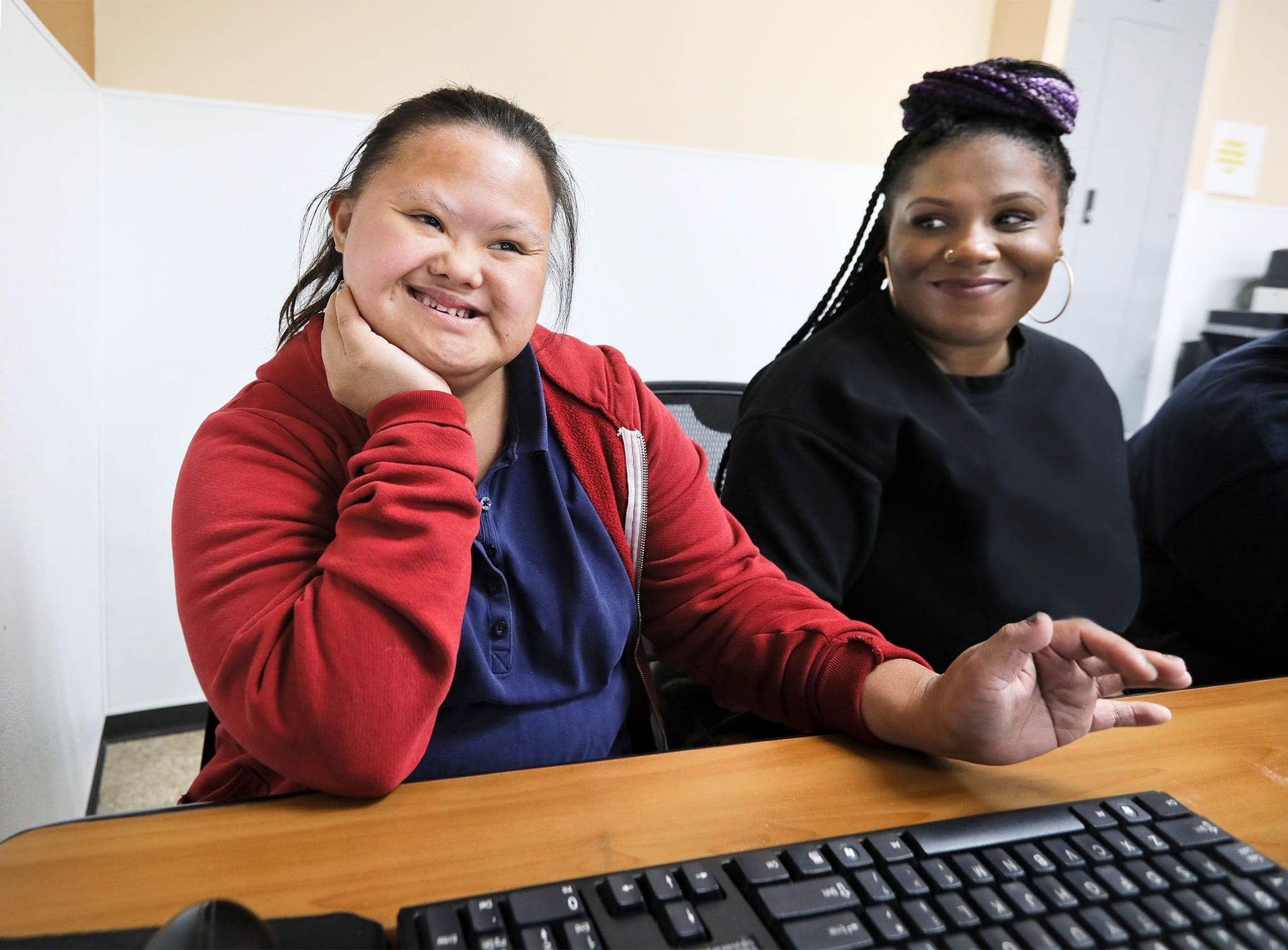 About The Arc's Sulpizio Family Center in San Diego
The Sulpizio Family Arc Center of San Diego serves up to 150 people with disabilities near downtown San Diego. Our programs are housed in a state-of-the-art facility that is the hub for the Center's Adult Development Center, Activity Center, Community Inclusion Services, and Seniors Program.
Like other Arc centers, our Adult Development Program has an instructor-to-participant ratio of 1:4 and provides a program of on-going assessment in the areas of self-help, socialization, daily living, sensory-perceptual-motor skills and communication skills to adults with developmental disabilities. We work to maintain or improve their social and self-help skills, enabling them to function as independently as possible in the community and to maintain current placement or move to a higher level program.
The Adult Development Center and Activity Center programs utilize eight themed classroom type settings that provide structured, site-based programming. The classrooms feature a Computer Lab and Sensory Stimulation room as well as Therapeutic Recreation, Theatre, Spa, Pet & Nature, Music, and Art & Crafts rooms.
Community Inclusion Services and the Seniors Program are both based at the Sulpizio Family Center; however, participants spend a majority of their day off-site and active in the community through volunteerism, paid work opportunities, and/or visits to San Diego locations such as parks, museums, senior centers, shopping centers, movie theaters, and more.