The Arc of San Diego, a private, not-for-profit corporation, is one of the region's largest human service agencies. We provide an extensive array of services to people with disabilities in San Diego County. Founded in 1951, by a determined group of parents and other community members who were concerned about the lack of services available for children with disabilities, The Arc of San Diego blends a long history of service with a national reputation for success. Today, we are guided by the same sense of purpose and dedication that inspired those parents over 70 years ago.
The Arc of San Diego has a rich tradition of developing quality programs for children and adults with disabilities. All of our programs promote social, economic, and personal independence. We stand by our belief that people with disabilities have unlimited potential and the right to equality of opportunity.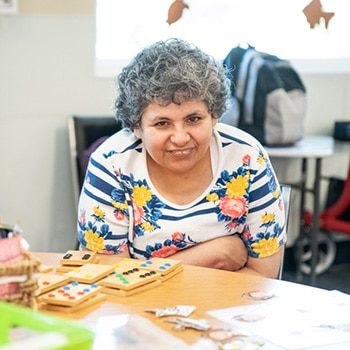 Every dollar makes a difference in empowering people with disabilities and their families!