Your gift of $5 on the 5th will enrich the lives of children and adults with disabilities all year long. By making this small, hassle-free contribution each month, you help us ensure quality programs are provided for people with disabilities in San Diego.
Give $5 on the 5th and support life-changing programs and services at The Arc of San Diego.
Pledge to make a difference today!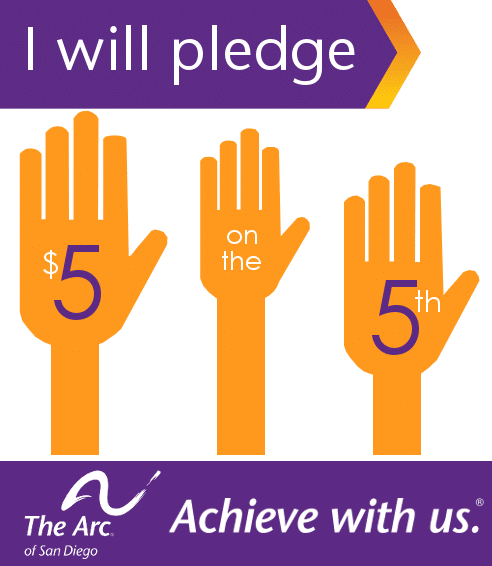 Every donation counts.
Please contact Jennifer Bates Navarra, Vice President of Marketing & Development, with any questions at (619) 685-1175, ext. 1291 or by email.